It's that time of year. Time to reflect on the small and big things to be thankful for. One of the things for me is being able to serve my wonderful patients. It is greatest compliment when our friends and patients refer their family, friends and neighbors to my office . Thank you for considering me as your acupuncture and Chinese herbal treatment provider. Wishing you a peaceful holidays with family and friends.

~Jeffrey Chen, NYS LAc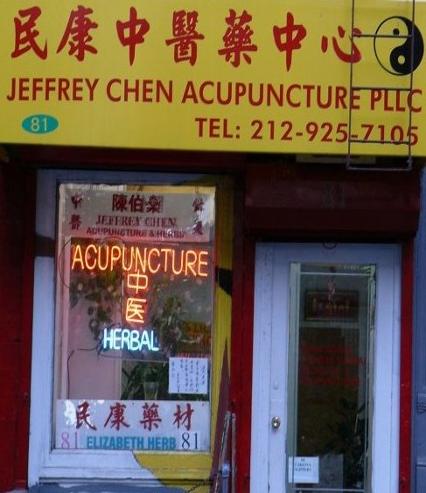 Welcome to Jeffrey Chen Acupuncture!
Come to the source, where we are dedicated to enhance your health with Acupunture and Chinese Medicines.
Our office is located conveniently in Chinatown, New York. Mr. Chen provides Acupuncture and Traditional Chinese Medicine (TMC) treatments.
Mr. Chen is a NYS Licensed Acupuncturist. He works with fellow acuuncturist as well as patients to build better integration between Traditional Chinese Medicine and the Western Medicine. He obtained his Master Degree in New York from the Chinese Oriental Medicine Institution in 2000. His interest in TCM originated in his childhood in China.
Mr. Chen administers unique and customized Acupuncture treatments as well as Chinese herbal remedies to his patients based upon individual patient assessments.
He is known to be gentle, patient, dedicated and caring to his acupuncture patients. A variety of treatment techniques are implemented such as traditional acupuncture, both with and without electrostimulation, moxibustion, cupping, heat therapy, various herbal remedies and dietary advices.